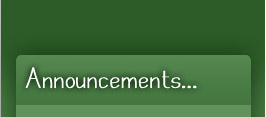 No Pickup on:
| | |
| --- | --- |
| New Year's Day | Memorial Day |
| Independence Day | Labor Day |
| Thanksgiving Day | Christmas Day |
Click Here for Holiday Schedule.
Contact Customer Service for further info (860) 482-6799.

Refuse Disposal Facility
Should you need to dispose of large quantities of refuse or items not acceptable for curb pick up, Albreada Refuse is also a transfer station where you can bring those items. The transfer station is open from 6:30AM to 2PM.

Consider renting a dumpster or roll off container for larger refuse quantities.
TRANSFER STATION PRICING:
On-Site Refuse by Weight:
Minimum Charge $30 up to 300 lbs
Over 300 lbs $.06/lb
Minimum charge only covers one trip into the transfer station. Weights can not be tallied and paid at the end of the day.
On-Site Refuse by Item:
Mattresses - $20/mattress, $20/Box Spring
Refrigerators - $25/refrigerator
Passenger Tires - $10/tire
Truck Tires - $15/tire
Oversized Tires - $25/tire
Acceptable Material:
Construction & demolition Debris
Clean, untreated wood
Scrap Tires
Commingled glass, metal & plastic containers
Paper, cardboard, scrap metal
Oversized MSW: Furniture, rugs, mattresses & appliances
Unacceptable Material:
Municipal Solid Waste
Explosives
Waste oil
Spent antifreeze
Batteries
Propane Tanks
Biochemical Wastes
Hazardous materials
Electronics